Roberta Chang, the foremost independent researcher and chronicler of Koreans in Hawaii, passed away in October. She was the eighth of Keum Whan Chang and Do Yun Hong's ten children (seven girls, three boys). Her father was born near Pyongyang in 1883, but when he was 19 years old he went to the city to look for work and saw a recruitment flier from the Planters' Association of the Hawaiian Islands. He applied and began work on a sugar plantation in Kauai in 1904. Roberta's mother, Do Yun Hong, was born in Masan, a farming village near Pusan. After her older sister came to Hawaii to marry Chung Cho Woo, another sugar plantation worker, she helped to make the connections to bring Do Yun to Kauai in 1915 to marry Keum Whan.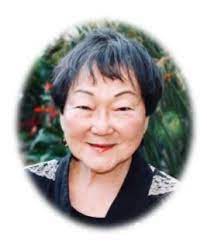 By 1922 Keum Whan had worked his way up to become the irrigation luna (overseer) for the Waimānalo Sugar Plantation, on the windward side of Oahu. By the time Roberta was born, he had been promoted to the position of general manager of the Waimānalo Recreation Center. During this same period, he became active in Hawaii's Kung Min Hur and, as well, co-founded the Korean American Club in 1925/1926 (see cover photo), which continues to grant scholarships to Korean students to this day.
By the time Roberta was a student at Maryknoll High School in Honolulu, the family had moved to the Korean community in Wahiawa. Roberta was an undergraduate at the University of Hawai'i and was one of four Korean finalists in 1950 to serve as Ka Palapala Queen. She went on to earn masters degrees in Social Work and Public Health Administration.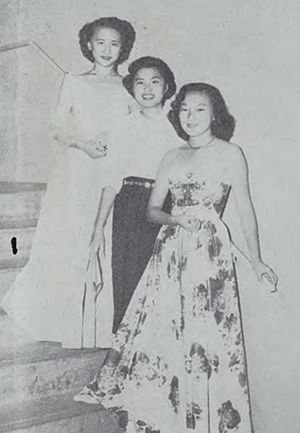 Following her degree work, Roberta worked for a short time as a flight attendant on Hawaiin Airlines. Then, from 1960 to 1967, she served as a missionary in Korea with the Mission of Maryknoll sisters of St. Dominic.
When she returned to Hawai'I, she became active in the Hawaiian KNA, serving as Secretary of the organization and began to turn her attention towards documenting the history and legacy of the Korean community in Hawaii. She proved herself to be a dogged researcher, conducting numerous oral history interviews with early members of the community and searching out and compiling documentation for her many publications and film productions. The Roberta W.S. Chang Collection at the University of Hawai'I include twenty-five of her interviews. https://ckslib.manoa.hawaii.edu/archives-and-manuscripts/roberta-chang-collection/
Roberta is the author of We Want to be Americans: a Story of a Korean immigrant family in Hawaii (1975), A Korean Legend: Hungbu and Nolbu: and Korean Songs We Can Sing (1975), Things Korean (1975), The Koreans in Hawai'i: a Pictorial History, 1903-2003 (with Wayne Patterson, 2003), When the Korean World was Young, 1903-1940 (with Seonju Lee, 2012), and The Korean National Association and Syngman Rhee, 1915-1936.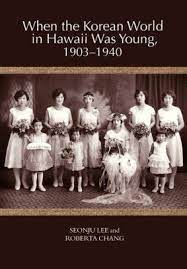 She has also produced documentaries on the Korean experience in Hawai'i, prominent among them being The Legacy of the Korean National Association, exhibited at the Hawai'i International Film Festival in 1999.
Roberta remained single throughout her life, but could count 17 nieces & nephews, 29 grant nieces & nephews, and 22 great grand nieces & nephews, all of whom knew her as Auntie Bobbie. Her generosity towards them, her love of dancing and her annual Christmas parties made her the matriarch who has held their extended family together.
For her family, as well as for the extensive circle of friends and colleagues whom her research and writing has so richly served, Roberta will long be fondly remembered.